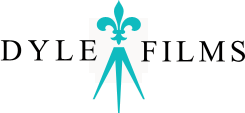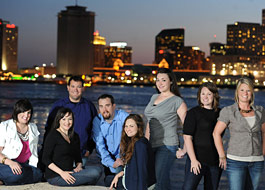 Welcome to Dyle Films!
We're a production team specializing in cinematic weddings and we're filled with talented individuals who all have a passion for film and the wedding industry. Each one of us has a unique vision to bring to your wedding day and we've seemed to create the perfect balance of telling your story in a fun and emotional way. Take a few moments to get to know us through our work!
04-08-2017
These beautiful ladies had a gorgeous wedding. They both got dressed at the historic
Roosevelt Hotel
in New Orleans. Their ceremony was in the transformed ballroom with a custom made stage and decor. After the ceremony, they had a 2nd line band lead them to the reception location in style. They paraded to the
Orpheum
theater across the street for amazing food by
John Besh
restaurants, flawless music provided by two bands and a night of unprecedented fun. Kim
Starr Wise Floral
had both locations covered in gorgeous flowers like you have never seen before. Erin of
Erin Raizk Design
saw to all of the meticulous details and made this wedding truly one of a kind, just like our couple. Congratulations to this amazing couple, we were honored to be part of your big day.
Music from musicbed.com



02-22-2017
Sandy and Gil both prepared for their wedding day at the
Windsor Court
in New Orleans. They had their ceremony and reception at the top of the hotel overlooking New Orleans.
Tate Tullier
photographed their wedding day and
WINK Design and Events
coordinated and designed their wedding day!



02-17-2017
Pauline and her bridesmaids prepared for their wedding day at the Royal Sonesta in the French Quarter. They met Damion and his groomsmen at the Marigny Opera House in New Orleans. Everyone headed back to the Royal Sonesta for their ceremony. WINK Design and Events designed/coordinated their wedding day and Mark Eric photographed their special day.



10-06-2016
Storey and her bridesmaids prepared for the wedding at the
Roosevelt Hotel
in New Orleans. They met the guys across the street at
Immaculate Conception
for their ceremony. Their reception was held back at the Roosevelt in the Blue Room.
Jacqueline Dallimore
photographed the couple's wedding day.



10-04-2016
Meghan and her bridesmaids got ready for their wedding in Metairie and then everyone met Brandon and his groomsmen at
The Balcony
for their ceremony and reception.
Studio Tran
photographer their wedding day.