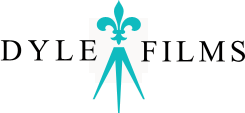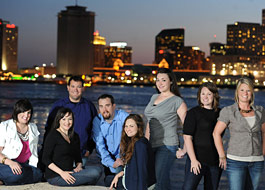 Welcome to Dyle Films!
We're a production team specializing in cinematic weddings and we're filled with talented individuals who all have a passion for film and the wedding industry. Each one of us has a unique vision to bring to your wedding day and we've seemed to create the perfect balance of telling your story in a fun and emotional way. Take a few moments to get to know us through our work!
07-17-2017
This beautiful couple had their friends and family meet them in New Orleans for a one of a kind wedding celebration. First, Indian traditions were followed where the bride wore red, the groom and his groomsmen were very regal and the women were adorned in colorful saris and jewelry. Shawn and the guests entered with an energetic Baraat, followed by an Indian ceremony and reception at
The Jaxson
. The following day Western traditions were followed with an intimate ceremony at the historic
Monteleone Hotel
followed by an upbeat reception led by New Orleans' own
Mojeaux
band. The entire event was orchestrated by Michelle Adams with
Unique Weddings
and pictures were documented by the talented crew of
Studio Tran
. Congratulations to this beautiful couple!
Music licensed from musicbed.com



07-06-2017
Katie and Praveen prepared for their wedding day at the
Roosevelt Hotel
in New Orleans. The Baraat started at the Roosevelt and wrapped around the block to the
Orpheum Theatre
where their ceremony was held. Afterwards everyone headed back to the Roosevelt for their reception.
Oscar Rajo
photographed their amazing wedding and
Kelly Sherlock Event Planning
helped them plan and design their magical day.






06-08-2017
We shot a quick Love Story for MyLinh and Anthony to share with their guests during their wedding this past weekend. They were such a great couple to work with and they made us feel like family! Congratulations MyLinh and Anthony!