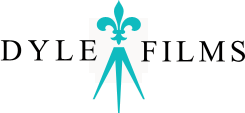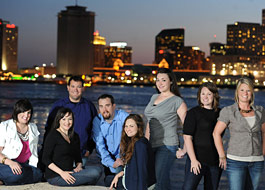 Welcome to Dyle Films!
We're a production team specializing in cinematic weddings and we're filled with talented individuals who all have a passion for film and the wedding industry. Each one of us has a unique vision to bring to your wedding day and we've seemed to create the perfect balance of telling your story in a fun and emotional way. Take a few moments to get to know us through our work!
03-11-2014
Ashley and her bridesmaids got ready for her wedding at the Westin on Canal Street in New Orleans. The met Kevin and his groomsmen at Holy Name of Jesus on St. Charles Street. Their reception was held at the Federal Ballroom in the CBD. CheyAnne from
Arte De Vie
photographed their wedding. Congratulations to Ashley & Kevin!



02-28-2014
Melanie and her bridesmaids got ready for the wedding at her parents home. They met Ronald and his groomsmen at St. Anthony's of Padua in New Orleans for their ceremony. Everyone headed over to the Pavillion of the Two Sisters for the Reception.



02-10-2014
Shannon and her bridesmaids prepared for the wedding at her home. They met Brandon and his groomsmen at St. Charles Borromeo for the ceremony. Everyone headed to the Rose Garden for their reception. Studio Tran photographed the day for the couple.
Dyle Films is a team of videographers in New Orleans specializing in wedding cinematography. With the ultimate goal of telling a love story, Dyle Films offers couples the opportunity to relive their wedding day through film.



02-10-2014
Erica & Kyle got ready for their big day at the Benachi House in New Orleans. They were married on the front porch of the historical house. Everyone headed to the back courtyard to enjoy their reception. Congratulations Erica & Kyle.



02-06-2014
Courtney and her bridesmaids got ready for wedding at the Marriott Hotel in the French Quarter. She met Don at Watson Memorial Church for their wedding. Everyone headed to the Audubon Tea Room for the reception.
Studio Tran
photographed the couples day and
All Out Entertainment
kept everyone jumping at the reception!